"Hollywood's Unknown Rescuer"
 recounts the true story of how Carl Laemmle, founder of Universal Pictures, saved more than 200 Jews from the Holocaust. Author Allison Hoffman writes, "By 1938, Laemmle was spending, in his estimation, 80 percent of his time trying to rescue Jews, one by one, herding people through the visa process from his hilltop Beverly Hills compound like the Noah of Benedict Canyon."
Inspired by this incredible history, I imagined the unique contrast of Hollywood's unending glamour and the harsh oppression of Nazi Germany. Palm trees and a bright glow represent Hollywood, almost implying the Promise Land. Fedoras and bobs gently evoke the iconic style of the 1930s, while suitcases and a wispy ink style suggest fleeing for survival.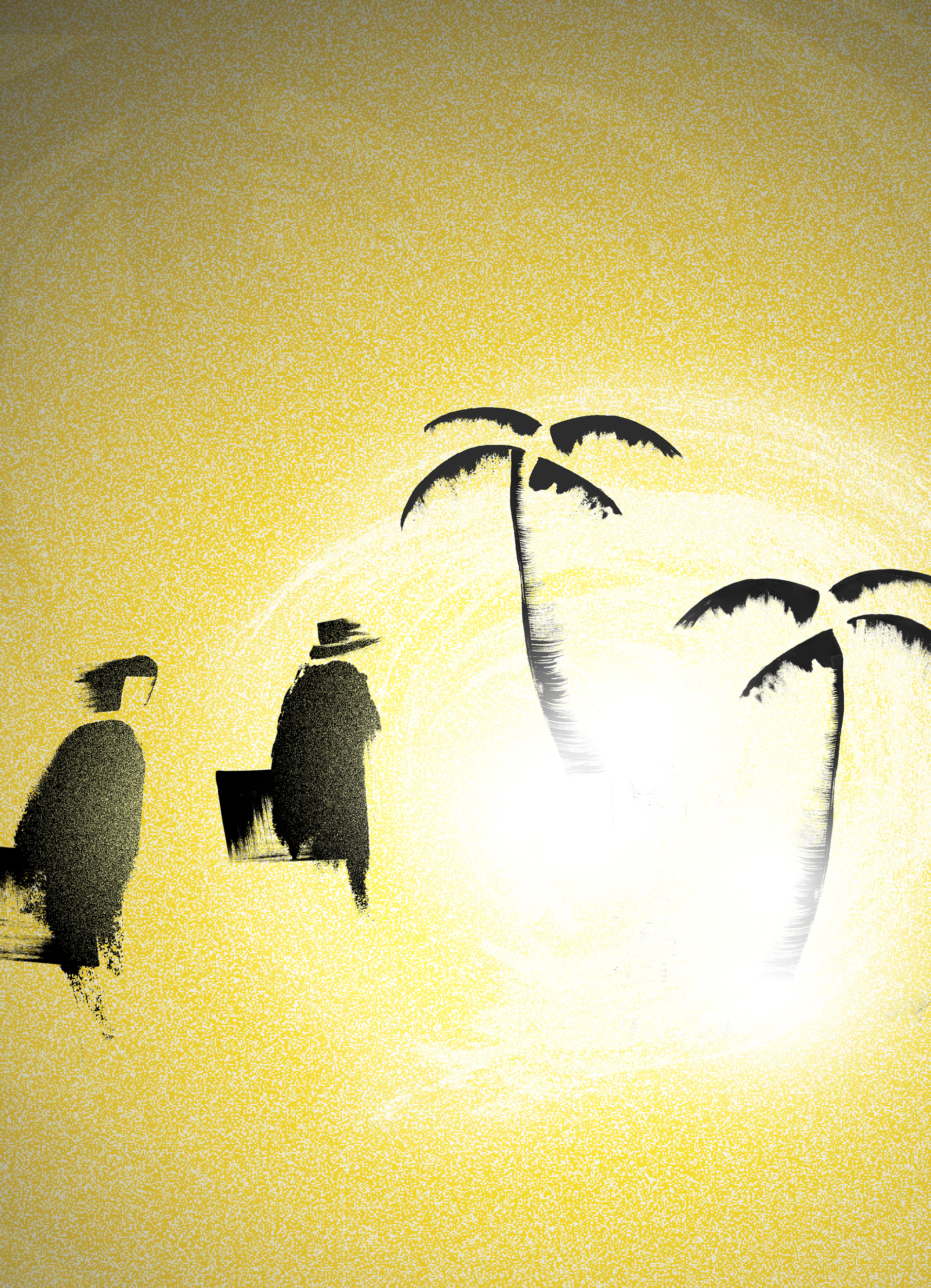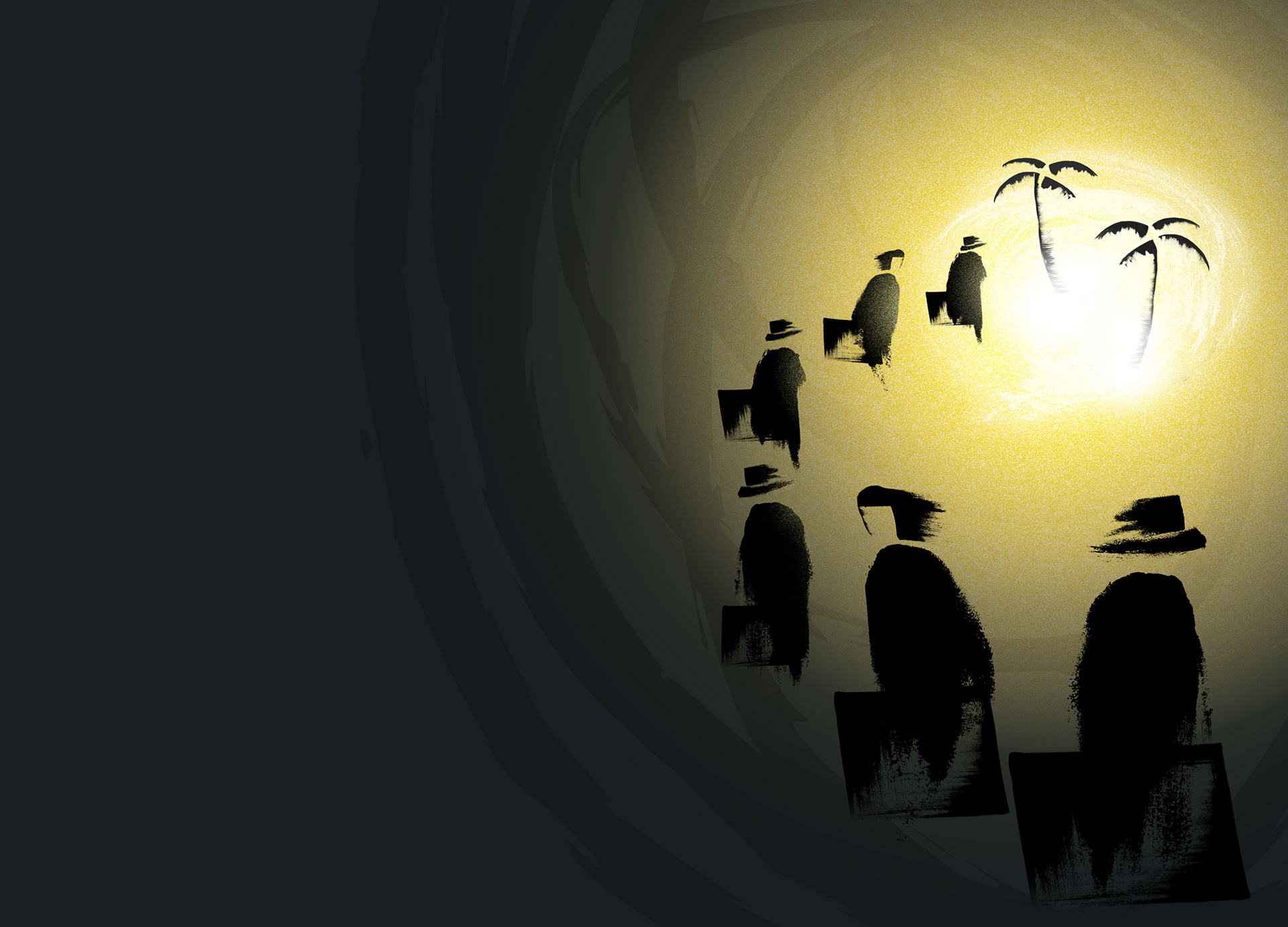 After an initial sketch, I used ink and strategic smudging to create each shape. I then finished the piece in Photoshop CC.